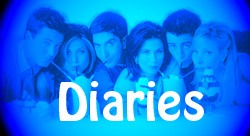 Take a look into the deepest thoughts of your favorite characters through their diaries, which begin when the Flashback from TOW the Flashback takes place. Updated irregularly!
We're only writing Chandler, Monica, Rachel and Ross's now.
If you would like to take over writing for a certain diary(ies) please email me!